Order blood tests online! • SAVE 50-81% HERE • Online Lab blood testing!
We are Health-Tests-Direct.com


Welcome, and thank you for visiting us today!
LABCORP CUSTOMERS PLEASE NOTE:
LABCORP HAS DECIDED TO NO LONGER OFFER YOU DISCOUNTED BLOOD TESTS THROUGH OUR WEBSITE.
Their surprising decision comes after fully 19 years of Health-Tests-Direct.com representing LabCorp here as a convenient option to ordering your blood tests from Quest Diagnostics.
50-81% DISCOUNTS ON 200+ BLOOD TESTS BY QUEST DIAGNOSTICS WILL CONTINUE TO BE AVAILABLE TO YOU HERE ONLINE!
Those of you that have used
only
LabCorp for your past blood test orders will be delighted to find that Quest Diagnostics prices are (and always were these past 19 years) LOWER than LabCorp prices for more than 70% of identical lab tests!
PLEASE CLICK HERE FOR AVAILABLE BLOOD TESTS / ORDERING PAGE
We apologize for any inconvenience this recent surprise decision by LabCorp may cause you.
A Doctor's "office visit" is NOT ALWAYS REQUIRED to get your blood tested!
(So then...why not just "skip it"...and save yourself that cost AND 50-81% TOTAL?)
Skip the Doctor...the exam room...the wait time...all that inconvenience!

Order blood tests here "direct"...go "direct" to lab...get results sent "direct" to you.
(How very simple DAT* is!)
*Medically, this process is termed "Direct-Access-Testing" ("DAT"), and DAT saves you both time and money!
Direct-Access-Testing (acronym: "DAT"), is defined as consumer-initiated (as opposed to physician-initiated) testing. Medical professionals refer to DAT variously as "direct-to-consumer", "self-ordering", or "patient-authorized" testing. Self-ordering your blood tests, right here online, is an example of how "you" can utilize DAT and substantially reduce your family's medical expenses!
Direct-Access-Testing enables you to "self-order" 100's of blood tests that are approved for DAT access by the FDA. DAT is legally available to "Adults 18+ residents" in every state except NY, NJ, and RI. If you live in one of these three states, your personal health management options are unfairly limited by them! If you want the advantage of less-costly medical expenses, plus the convenience of "self-ordering" your blood tests "online" - as our other 47 U.S. states have permitted their own residents now for more than two decades! - call or write your State Legislators and tell them so!

Our Direct-Access-Testing (DAT) prices reduce your blood test costs 50-81%!
All blood tests we list are FDA-approved for DAT. You can self-order any/all online without a M.D.'s prescription!
Blood Tests List / Test Info / Prices / Ordering Page
"But, what if my M.D. has already written me a prescription for one or more blood tests?"
DO NOT take your prescription to a clinic! INSTEAD, order your prescribed tests here - online - to save 50-81%!
You will have confidential access to your blood test lab results. You can easily email, fax, or take them to your M.D.
"Does Quest Diagnostics have a 'Blood-Draw Center' close to my home or work?"
Your Zip Code knows!



DAT saves you 50-81% on most blood tests you want AND most tests your M.D. prescribes

!
All blood tests we list are
FDA-approved
for Direct-Access-Testing! Order them with or without a prescription!
Lab report shows your test "Levels" and if "In" or "Out" of "Normal Range". Simple! But discuss ALL with your M.D.!

Select from 100's of blood tests FDA-approved for DAT. Quest Diagnostics does the analysis!
No waiting! Our "Online M.D.'s" immediately sign-off on all blood tests and test panels you order!
THE "19 REASONS" YOU CAN USE HEALTH-TESTS-DIRECT.COM WITH TOTAL CONFIDENCE:
For "19 years" (online since February 12, 2001), we've provided 50-81% Direct-Access-Testing (DAT) discounts!
For each of our "19 years" online, the Better Business Bureau has rated our DAT website an "A+ Business"!
Order a single blood test or a dozen. Our "Online M.D.'s" will sign your lab requisition 24/7!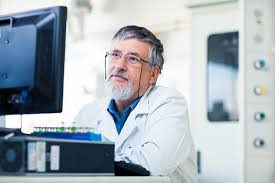 "Self-Ordering" blood tests online (DAT) with us is as quick and easy as "1-2-3"!
At your most convenient time (M-F), take your HTD pre-paid Lab Requisition Form to a "draw site" of the

Quest

location you chose- 2,000+ sites nationwide; NO appointment needed!
Most test results are reported 2-3 days after blood draw. VIEW YOUR RESULTS here on HTD using YOUR UNIQUE PASSWORD. View or print them out from your laptop, tablet, or smartphone!
In the medical field, "Health-Tests-Direct.com" is known as a
"Direct-Access-Testing" (DAT) Provider
What else might we tell you about Health-Tests-Direct.com...or our easy "ORDER-VISIT-VIEW" DAT process?
How does this actually work? Our other Frequently-Asked-Questions!

First visit to HTD and you have more questions? Welcome! More answers will be found in "ALL OUR FAQ'S", at the TOP of every page.
Have a "health-related" question? To help you find answers, we've added "OUR HEALTHFUL LINKS", at the BOTTOM of every page.

BEGINNING BACK ON FEBRUARY 12, 2001 - YOU COULD...AND YOU STILL CAN TODAY:
Self-order your own blood tests (DAT) from one of the largest and most respected labs in the USA: Quest Diagnostics!
For website assistance or questions about ordering blood tests, please call HTD toll-free: 1.800.456.4647 ext. 203
Or, use our online "CHAT WITH US" feature at bottom-right corner of your screen!
Except for Major Holidays, HTD Offices (and our online "Chat") Hours Are: Monday-Friday 8 AM to 5 PM PST (California Time)
Laboratory blood tests can be ordered online right here, right now, day or night!
Yes, you can "self-order" your own blood tests online...it's called "Direct-Access-Testing"!

"Helping you monitor your blood health since 2001."
We are Health-Tests-Direct.com
Thank you for visiting us today!