Laboratory blood tests online 24/7 - Order blood tests online, save 50-81%

"Helping you monitor your blood and health since 2001."
We are Health-Tests-Direct.com
Welcome, and thank you for visiting HTD today!

1st: Order Your Own Blood Tests
Use our Ordering Page. Select all the blood tests you need from
Quest
or
LabCorp
. HTD saves you 50-81% on 400+ tests! Pay by credit card. Print your lab

Requisition Form

.

2nd: Visit Lab's Blood Draw Site
At your most convenient time (M-F), take your HTD pre-paid lab Requisition Form to a "draw site" (each lab has 2,000+; no appt. needed) of the Quest

or

LabCorp

testing lab you chose
.

3rd: View and Print Your Results!
Most test results are reported in 2-3 days after your blood draw. Access them on HTD with your unique username/password. View

results

24/7 on your laptop, tablet, or smartphone!
Choose your tests and your discounted prices from the

#1 and #2

largest blood testing laboratories in the USA!


ONLY HTD lets you order from both of our nation's "Top-Two" labs: Quest Diagnostics

and

LabCorp

!




What

tests

are available? Before you order, compare both lab's

prices

for your greatest savings!
Are you NEW to HTD and have more questions? Welcome! More answers will be found in "ALL OUR FAQ'S", top of page.
Have a "health-related" question? To help you find answers, we've added "HEALTHFUL LINKS", bottom of page.

HTD IS ONLINE HERE FOR YOU 24/7 ON WEEKDAYS...WEEKENDS...HOLIDAYS TOO!
1. Order your own blood tests on our
ORDERING PAGE
2. Visit a blood draw center- find your most convenient of 4,000+
LOCATIONS
3. View and print your laboratory blood test
RESULTS
If you'd like website assistance or have questions about ordering, please call HTD toll-free 1.800.456.4647 ext. 206
(Or, use our online "Chat" feature!)
Except for Major Holidays, HTD Office (and online "Chat") Hours Are: Monday-Friday 8 AM to 5 PM PST (California Time)


NO prior MD exam required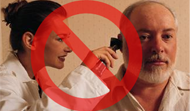 Sometimes you want a specific blood test done but don't need to talk to a doctor or have the time or money. HTD solves the problem! Our MD's write your prescription so you can SKIP that expensive MD visit! Skip the waiting, too!

4,000+ locations nationwide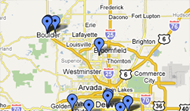 The 4,000-plus blood draw sites
Quest Diagnostics
+
LabCorp
operate mean there's likely one near your home or work! A trained Phlebotomist will gently draw a small sample of your blood and "overnight" it to the laboratory.

View results 100% in private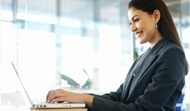 2-3 days after your blood draw, HTD receives most laboratory results, and we immediately notify you! Return to HTD, enter your Username and Password. Results are viewable ONLY by YOU. You have viewing/print access 24/7!

Panels Save You Even More!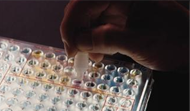 HTD offers health "panels", too. Panels combine multiple tests in one order and save you even more. Well worth considering! To learn more about those we offer, please see "POPULAR TESTS" at the top of this page.
Over the past fourteen years, Health Tests Direct has received hundreds of very nice thank you emails. We have never before published them. But this one from a first-time-order customer in Cleveland, Ohio takes the cake for reminding us at HTD of the true human benefit and value of our highly-discounted pricing, especially for those of you without health insurance. We do take great pride in what we do, so, we just had to share this one email from "Emily":
From: Emily C****. [mailto:Emily.C****@gmail.com]
Sent: Tuesday, July 01, 2014 5:56 AM
To: Ed Poole
Subject: my blood tests
Hi Ed,
Thank you for taking the time to speak with me today. I am so pleased with how things worked out with my blood tests. When I stopped in the clinic place near my doctor's office to find out how much the blood tests she prescribed for me would cost me, I was shocked. $858. I had already paid my doctor $95 for the office visit and I don't have insurance. One of my brothers had told me about your company, but I didn't remember the name of it so I called him.

When I went online to find out your prices, I was shocked again. The five tests that the clinic had quoted for $858 totaled only $166.96 through your company's website. It was incredulous to me that you could beat the price of the same lab that the clinic had quoted me almost $700 more. Same lab, same tests order, unbelievably lesser money. Huh? That's why I checked with the better business bureau and then called you. I'm really glad my brother remembered your name and now I will too!

Thanks again Ed and have a great summer!
Emily
LABORATORY BLOOD TESTING HEALTH FACTS. Technically, there are more than five thousand (>5,000) different types that laboratories can process! This is one of the reasons why HTD contracts with not just "one" lab but with both of the two largest, well-known, and physician-respected laboratories in the USA: Quest Diagnostics and LabCorp. Together, these two labs enable us at HTD to uniquely offer you (1) a much greater selection, (2) the competing discount prices of two labs, as well as (3) their 4,000+ (combined) different locations. So, in addition to excellent customer service that you will always experience with HTD, CHOICES is another big part of what sets HTD apart!
Each one of the 5,000+ blood tests can tell you "something" about your physical health. In general though, most physicians regularly prescribe fewer than 100. That's because the majority of 5,000+ are for determining the possible presence of very unique or extremely rare health conditions in the human body. In any case, for your own peace of mind and good health, semi-annual blood testing with some of the more "standard" types is a smart way to monitor your own health and to stay healthy. Since 2001, Health-Tests-Direct.com has been dedicated to helping you do just that - at the greatest possible convenience and at the greatest possible savings we can arrange for you!
Laboratory blood tests can be ordered here ONLINE day or night 24/7/365!
Yes, order your tests yourself...it's called "Direct-Access-Testing"!
Ordering online through HTD is 50-81% LESS COST than if you pay to visit a MD, and they order the exact same ones!
Blood tests at discount prices: a healthy alternative for you from Health-Tests-Direct.com since February 12, 2001!