Laboratory blood tests • ALWAYS SAVE 50-81% • Order blood tests online!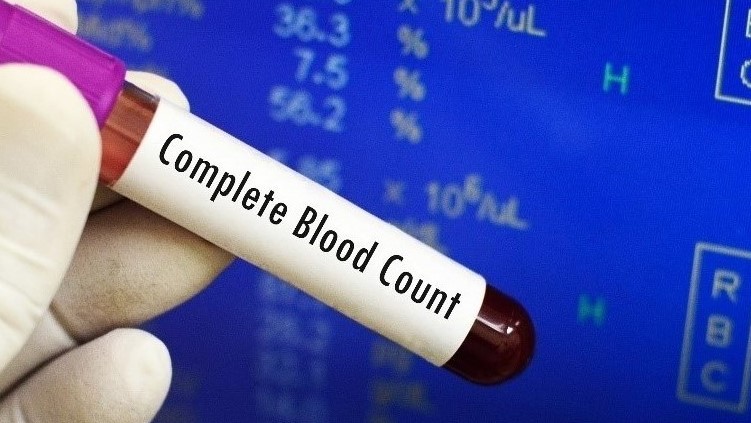 "HTD has helped U.S. consumers monitor their blood health for less cost since 2001."

No insurance? No problem! Order all the tests your doctor prescribes for you right here.
You'll save up to 81%!
We are Health-Tests-Direct.com




Welcome

to "HTD" and thank you for visiting us today!
Since 2001, HTD has made saving up to 81% on your laboratory blood tests as

"easy as 1-2-3"

!

1st:

ORDER
Your Blood Tests
Click

ORDERING PAGE

.

Select tests

(
Quest Diagnostics

or

LabCorp)
.
Pay by credit card,
save 50-81%
on 400+ blood tests.
Click on
Lab Requisition Form
and print it out.

2nd:

VISIT
Lab's Blood Draw Site
At your most convenient time
(M-F), take your HTD pre-paid
Lab Requisition Form
to a "draw site" of the Quest

or

LabCorp lab you chose- each has 2,000+; NO appt. needed!

3rd:

VIEW & PRINT
Your Results!
Results of most tests
reported 2-3 days after blood draw.
VIEW YOUR RESULTS
on HTD using YOUR unique password. View or print 24/7 from your laptop, tablet, or smartphone!
Are you NEW to HTD and have more questions?

Welcome!

More answers will be found in "ALL OUR FAQ'S", at the TOP of every page.
Have a "health-related" question? To help you find answers, we've added "HEALTHFUL LINKS", at the BOTTOM of every page.
HTD has provided U.S. Consumers with Less Expensive Health Choices for 17+ years!
Ever since 8 AM P.S.T. Monday, February 12, 2001...
HTD has provided you a choice of tests and discounted prices from the #1 and #2 largest blood testing laboratories in the USA!
HTD has enabled you to order your own blood tests from either of the "Top-Two" labs in the USA: Quest Diagnostics or LabCorp!
HTD has made it possible for you to determine your greatest possible savings and compare pricing of BOTH labs BEFORE you order!
HTD is online 24/7 to save you money weekdays...weekends...holidays, too!
Third: VIEW & PRINT
your password-protected laboratory blood test
RESULTS
For website assistance or questions about ordering blood tests, please call HTD toll-free 1.800.456.4647 ext. 203
(Or, use our online "Chat" feature!)
Except for Major Holidays, HTD Offices (and our online "Chat") Hours Are: Monday-Friday 8 AM to 5 PM PST (California Time)


NO prior MD exam required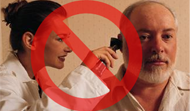 Sometimes you want a specific blood test done but don't need to talk to a doctor or have the time or money. HTD solves the problem! Our MD's write your prescription so you can SKIP that expensive MD visit! Skip the waiting, too!

4,000+ locations nationwide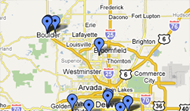 The 4,000-plus blood draw sites Quest Diagnostics + LabCorp operate mean there's likely one near your home or work! A trained Phlebotomist will gently draw a small sample of your blood and "overnight" it to the laboratory.

View results 100% in private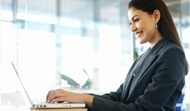 2-3 days after your blood draw, HTD receives most laboratory results, and we immediately notify you! Return to HTD, enter your unique Username and Password. Results are viewable ONLY by YOU. Viewing/print access 24/7!

Panels Save You Even More!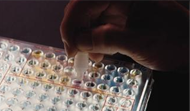 HTD offers health "panels", too. Panels combine multiple tests in one order and save you even more. Well worth considering! To learn more about those we offer, please see "POPULAR TESTS" at the top of this page.
LABORATORY BLOOD TESTING HEALTH FACTS. Technically, there are more than five thousand (>5,000) different types of blood tests that laboratories can process! This is one of the reasons why HTD contracts with not just "one" lab but with both of the two largest, well-known, and physician-respected blood testing laboratories in the USA: Quest Diagnostics and LabCorp. Together, these two national labs enable us at HTD to uniquely offer you (1) a much greater selection of blood tests, (2) the competing discount prices of two labs, as well as (3) their 4,000+ (combined) different locations throughout the USA. So, in addition to excellent customer service that you will always experience with HTD, "CHOICES" is a big part of what has set HTD apart from all other online blood testing sites for the past 16 years!
Each one of the 5,000+ laboratory blood tests can tell you "something" about your physical health. In general, though, most physicians regularly prescribe fewer than 100 types of blood tests. That's because the majority of 5,000+ are blood tests for determining the possible presence of very unique or extremely rare health conditions in the human body. In any case, for your own peace of mind and good health, semi-annual blood testing with some of the more "standard" types of blood tests is a smart way to monitor your own health and stay healthy. Since 2001, Health-Tests-Direct.com has been dedicated to helping you do that - at your greatest convenience and at your greatest savings we can possibly arrange for you!
Laboratory blood tests can be ordered here by you ONLINE day or night 24/7/365!
Yes, order your own blood tests...it's called "Direct-Access-Testing"!
Ordering online through HTD is 50-81% LESS COST than if you pay to visit an MD, and they order the exact same tests!
Blood tests for you at deeply discounted prices! A healthy alternative from Health-Tests-Direct.com since 2001!