Order blood tests online! • ALWAYS SAVE 50-81% • Laboratory blood testing!
Need blood tests? Uninsured? Deductible or co-pay too high?
SOLUTION: Order your blood tests right here, ONLINE!

You can order tests your M.D. PRESCRIBES and any other tests YOU WANT!
EITHER WAY: Right here, order from the largest blood testing labs in the U.S.A., plus, SAVE 50-81%!


No doctor's office-visit necessary!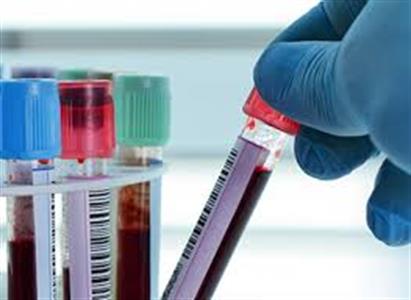 We are Health-Tests-Direct.com


Welcome and thank you for visiting us today!
"Since 2001", HTD has made saving you 50-81% as simple as "1-2-3"!
Have questions? Get answers: How this works! Other Frequently-Asked-Questions!

1.
ORDER
Your Blood Tests
Click

ORDERING PAGE

.

Select tests

(
Quest Diagnostics

or

LabCorp)
.
Pay by credit card,
save 50-81%
on 400+ blood tests.
Click on
Lab Requisition Form
and PRINT IT OUT.

2.
VISIT
Lab's Blood Draw Site
At your most convenient time
(M-F), take your HTD pre-paid
Lab Requisition Form
to a "draw site" of the Quest

or

LabCorp lab you chose- each lab has 2,000+; NO appt. needed!

3.
VIEW
Your Test Results
Most test results
are reported
2-3 days after blood draw.
VIEW YOUR RESULTS
on HTD using YOUR unique password. View or print 24/7 from your laptop, tablet, or smartphone!
Are you NEW to HTD and have more questions?

Welcome!

More answers will be found in "ALL OUR FAQ'S", at the TOP of every page.
Have a "health-related" question? To help you find answers, we've added "OUR HEALTHFUL LINKS", at the BOTTOM of every page.
EVER SINCE FEBRUARY 12, 2001...OUR FIRST DAY IN BUSINESS...
HTD has enabled you to easily order your own blood tests from either one of the "Top-Two" labs in the USA: Quest Diagnostics or LabCorp

!
HTD has made it simple for you to determine your greatest possible savings!

COMPARE PRICING of BOTH labs

BEFORE you order!
For website assistance or questions about ordering blood tests, please call HTD toll-free 1.800.456.4647 ext. 203
Or, use our online "CHAT WITH US" feature at bottom-right corner of your screen!
Except for Major Holidays, HTD Offices (and our online "Chat") Hours Are: Monday-Friday 8 AM to 5 PM PST (California Time)
Laboratory blood tests can be ordered right here by you ONLINE day or night 24/7/365!
Yes, order your own blood tests...it's called "Direct-Access-Testing"!
Ordering online through HTD is 50-81% LESS COST than if you pay to visit an MD, and they order the exact same tests for you!
Laboratory blood tests at deeply discounted prices! A healthy alternative from Health-Tests-Direct.com for 17 years!