Order blood tests online! • ALWAYS SAVE 50-81% • Laboratory blood testing!
ORDER your own blood tests right here ONLINE!
A Doctor's office visit is NOT REQUIRED to order blood tests for yourself!


In the medical field, Health-Tests-Direct is called a "DAT"* provider.
*DID YOU KNOW? (Yes, please DO read the following "fine print".) "DAT" is the short term for "Direct Access Testing", and

DAT is perfectly legal in 47 U.S. states.
"DAT" is defined
as consumer-initiated (as opposed to physician-initiated) testing of human specimens (usually blood). Medical professionals commonly refer to DAT variously as "direct-to-consumer", "self-ordering", or "patient-authorized" testing. Ordering your own blood tests "online" is one example of a DAT process. It is available to all "Adults 18+" that are residents of every state except NY, NJ, and RI. If you live in one of these three states, and would like to have the advantage of less-costly medical expenses and the convenience of ordering your own blood tests "online", please call or write your two State Senators and tell them so!
Skip the Dr. office visit. Skip its expense. Order "online" and save!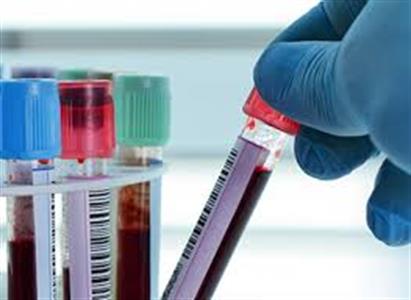 We are Health-Tests-Direct.com
Welcome, and thank you for visiting us today!
Since February 12, 2001 we've made getting healthy discounts on your blood tests as simple as "1.2.3."!



Order any blood test YOU WANT or any blood test YOUR DOCTOR has prescribed.




On February 12, 2019 we celebrate "18 years" of saving you 50% or more on your blood tests!
Order here. Save 50-81% here. Simple!
How does this work? Our other Frequently-Asked-Questions!


1.
ORDER
Your Blood Tests

2.
VISIT
Lab's Blood Draw Site
At your most convenient time
(M-F), take your HTD pre-paid
Lab Requisition Form
to a "draw site" of the Quest

or

LabCorp lab you chose- each lab has 2,000+; NO appt. needed!

3.
VIEW
Your Test Results
Most test results
are reported
2-3 days after blood draw.
VIEW YOUR RESULTS
on HTD using YOUR unique password. View or print 24/7 from your laptop, tablet, or smartphone!
Are you NEW to HTD and have more questions?

Welcome!

More answers will be found in "ALL OUR FAQ'S", at the TOP of every page.
Have a "health-related" question? To help you find answers, we've added "OUR HEALTHFUL LINKS", at the BOTTOM of every page.
EVER SINCE FEBRUARY 12, 2001 - OUR FIRST DAY IN BUSINESS - YOU CAN...
Order your own blood tests from either one of the "Top-Two" labs in the USA: Quest Diagnostics or LabCorp!
Determine your greatest possible savings!

COMPARE PRICING

of BOTH labs

BEFORE you order!
For website assistance or questions about ordering blood tests, please call HTD toll-free: 1.800.456.4647 ext. 203
Or, use our online "CHAT WITH US" feature at bottom-right corner of your screen!
Except for Major Holidays, HTD Offices (and our online "Chat") Hours Are: Monday-Friday 8 AM to 5 PM PST (California Time)
Laboratory blood tests can be ordered here online day or night!
Yes, order your own blood tests...it's called "Direct-Access-Testing"!
Ordering online through HTD is 50-81% LESS COST than if you pay to visit an MD, and they order the exact same tests for you!
Laboratory blood tests at deeply discounted prices! A healthy alternative from Health-Tests-Direct.com for 17 years!