We are Health-Tests-Direct.com
Welcome, and thank you for visiting us online today!
IMPORTANT NOTICES TO OUR 200,000+ CUSTOMERS WE'RE GRATEFUL TO HAVE SERVED SINCE FEBRUARY 12, 2002. (2/12/2002: "FIRST DAY" WE BEGAN PROVIDING DEEPLY-DISCOUNT LAB BLOOD TESTS YOU CAN ORDER "ONLINE".)
Please read all four notices below:
1. Health-Tests-Direct.com (HTD) is temporarily unable to process new blood test orders for you! HTD will, however, continue to remain online and active 24/7, but operate in a limited capacity until full-service can be resumed.
2. Need to order blood tests today? Don't bother searching elsewhere for discounted pricing like ours! Go directly to this website instead: HTD recommends that you order your next tests from our favorite online blood testing 'competitor': www.Accesalabs.com. Like HTD, Accesalabs deeply discounts all blood tests. Accesalabs has come to our rescue to help service our HTD customers, old and new. And they have special, affordable pricing like you've been getting here from HTD for more than 22 years!
3. Access www.Accesalabs.com right here from HTD and SAVE AN EXTRA 5%! Accessing their web site from ours (using one of the links shown) will automatically earn you an additional five percent (5%) on every order you place with them. You'll see the 5% deducted on their Checkout Page before you are asked to pay. This extra 5% is an exclusive bonus- available only to HTD visitors that access their site from ours...the page you are on right now! Give 'em a try!
4. Regarding Your Test Results for all blood tests previously purchased here on HTD: You can continue to view, print, and email your test results to your physician. To view results of your tests originally ordered on HTD, simply click on "Your Test Results" here or at top of this page. Then enter your confidential username and password to access.
We sincerely apologize for any inconvenience caused by these temporary but necessary changes to our services. Thank you for your patience while we work to resolve the matter.
As well, our most sincere thanks to you for your more than two decades of business and loyalty!

Jean & Ed Poole, Co-founders
1.800.456.4647 ext.205
OUR "22" REASONS:
We've devoted "22 YEARS" to earning your trust
so y

ou can order blood tests online with absolute confidence

!
"YOU CAN TRUST OUR 22 YEARS of helping reduce Healthcare Costs for 200,000+ U.S. Consumers!"
Ordering blood tests online is a Direct-Access-Testing service Health-Tests-Direct helped pioneer back in 2001! In 2023 we continue to offer affordable low-cost blood tests online, discounting blood tests up to 91%! You can still order blood tests here without a doctor's visit or referral. You can order blood tests without a doctor's prescription, too!
Ordering a blood test online with our Direct-Access-Testing service website is simple. We have enabled 200,000+ health-conscious, cost-conscious U.S. consumers to enjoy tremendous savings this special way.
Order the blood tests online here that you want. Order the blood tests online here that your doctor has already prescribed for you, too! Both ways, your blood sample will always be analyzed by the largest blood testing lab in the USA. (Plus, when you click here to order online with us, you will always save up to 91%!)
"YOU CAN TRUST OUR 22 YEARS of continuous "A+" Business Ratings by the Better Business Bureau®!"
ALL 22 YEARS (2001-2023) SERVING U.S. CONSUMERS, the BBB has rated Health-Tests-Direct.com an "A+ Business"!
We continue to earn our "A+" rating from the BBB year-after-year! That's because "if" we - or the laboratory - ever get your blood test order wrong, we make it right! As 200,000+ satisfied customers will attest: You will LOVE our outstanding Customer Care Service, GUARANTEED!
Ordering blood tests online for yourself (just click right here) can take less than five minutes!
Don't worry! Our own "Online M.D.'s" will approve your pre-paid blood test lab order requisition 24/7!
Print it, take to a Quest Diagnostics Blood Draw Center. Get your blood test results confidentially in 36-72 hours!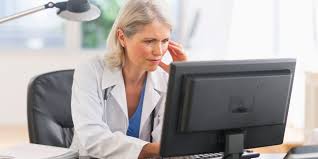 "Does Quest Diagnostics have a 'Blood Draw Center' near my home or work?"
Your Zip Code knows! Click below to find...
Blood Test Draw Centers Near Me
For website assistance or questions about getting blood tests "near me":
Please call HTD toll-free: 1.800.456.4647 ext. 205
Monday-Friday 8 AM to 4 PM PST (CA Time)
"Helping you monitor your blood health online for less cost since 2001."
We are Health-Tests-Direct.com
Thank you for visiting us online today!